Sightseeing spots of the four seasons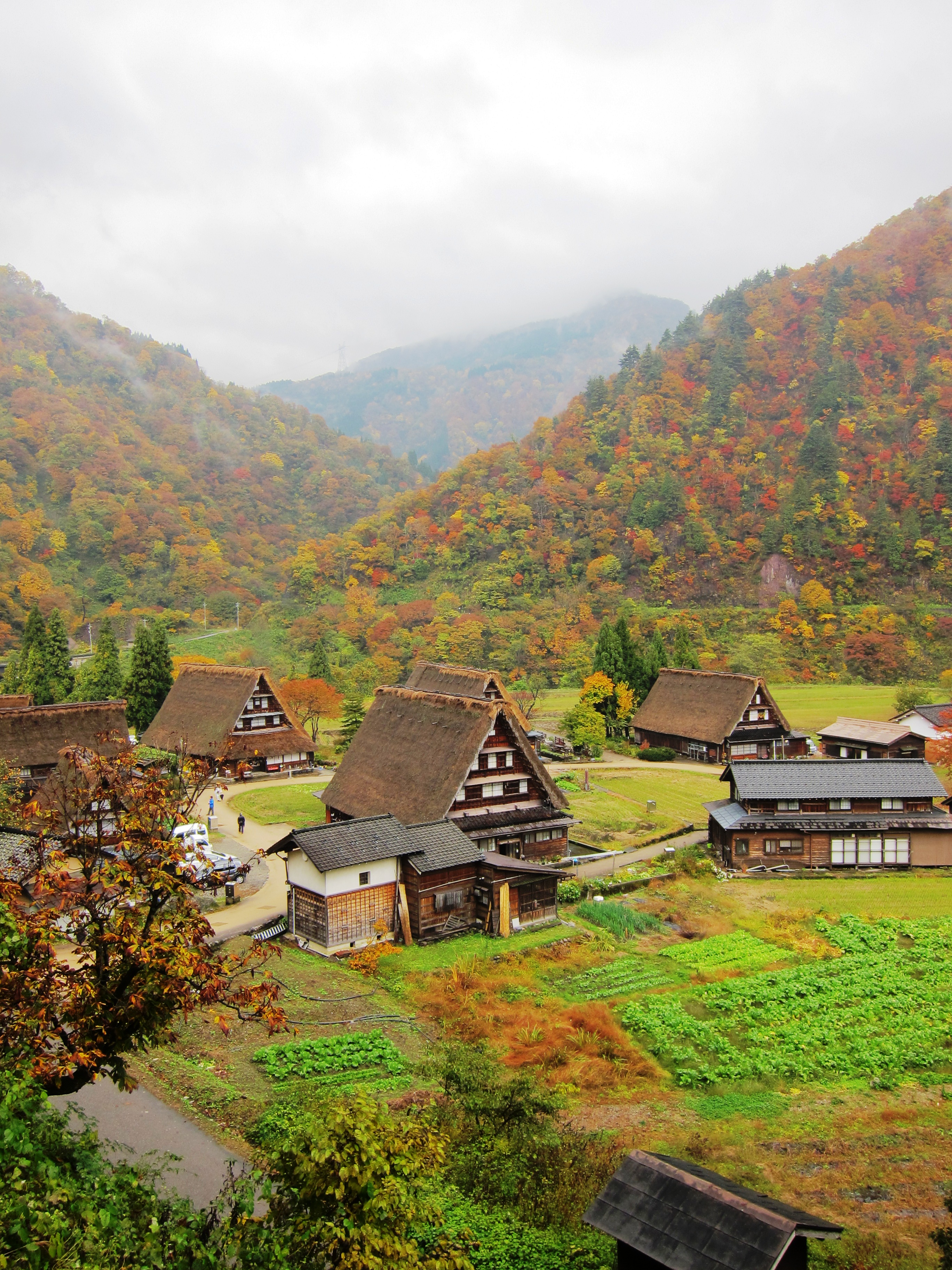 Autumn
【2】A popular spot to go hunting for autumn leaves in Hietsuno
Autumn in Japan is said to be the season when you can enjoy the vivid yellows and reds of autumn leaves. Let us introduce the must-see spots for the best autumn leaves scenery and recommended sightseeing spots for Hietsuno.
Ainokura Gassho-Zukuri Village (Foliage)
Surrounded by mountains, the village is lined with 20 Gassho-zukuri. The contrast between the thatched Gassho-zukuri and the autumn leaves results in nostalgic look at old Japanese landscape.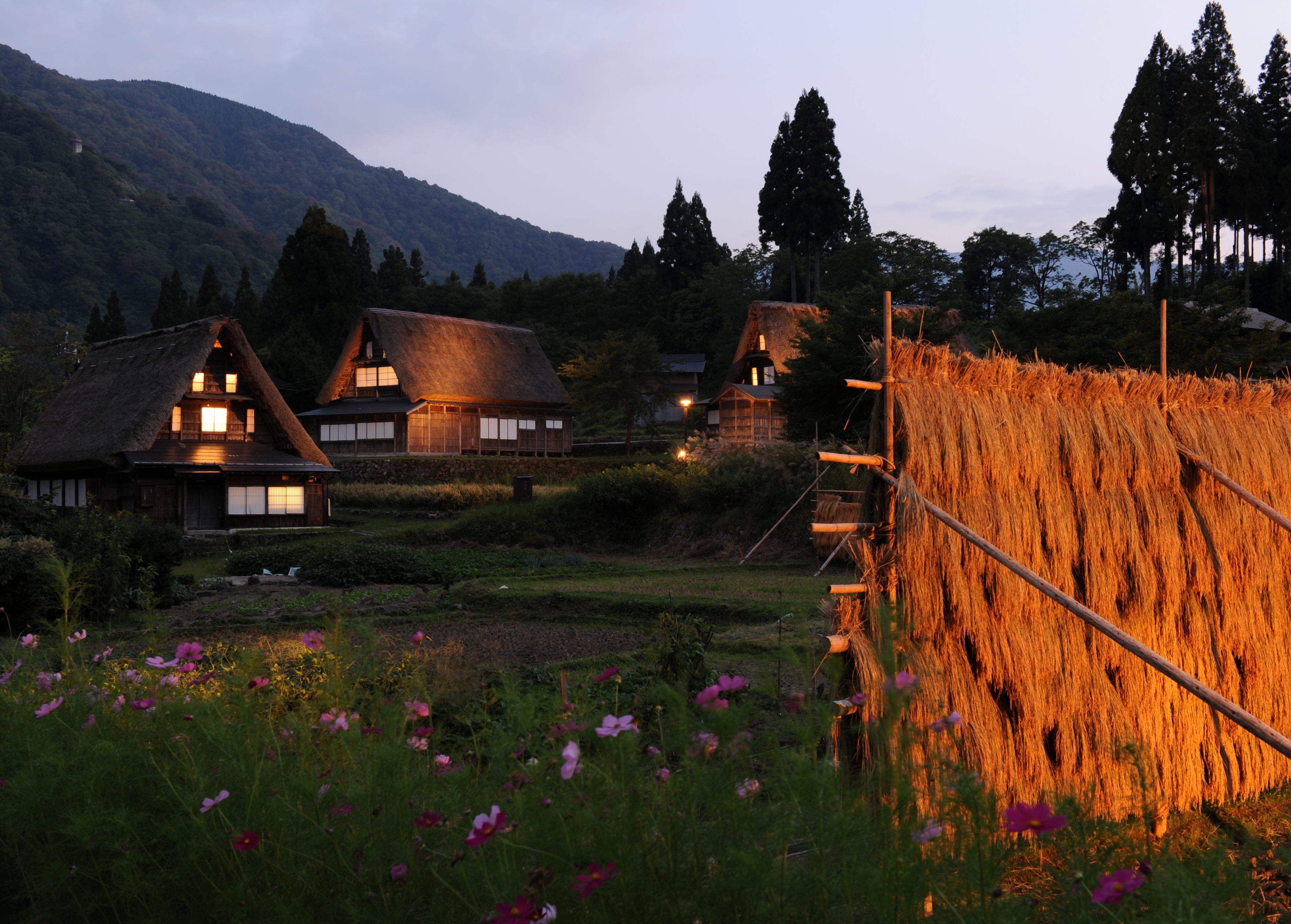 Suganuma Gassho-Zukuri Village (Foliage)
Suganuma village, located on a slight river terrace of the Shogawa River running through the mountains, has nine Gassho-zukuri houses. It is perfect for enjoying the tranquil atmosphere of the village with the autumn mountains in the background.