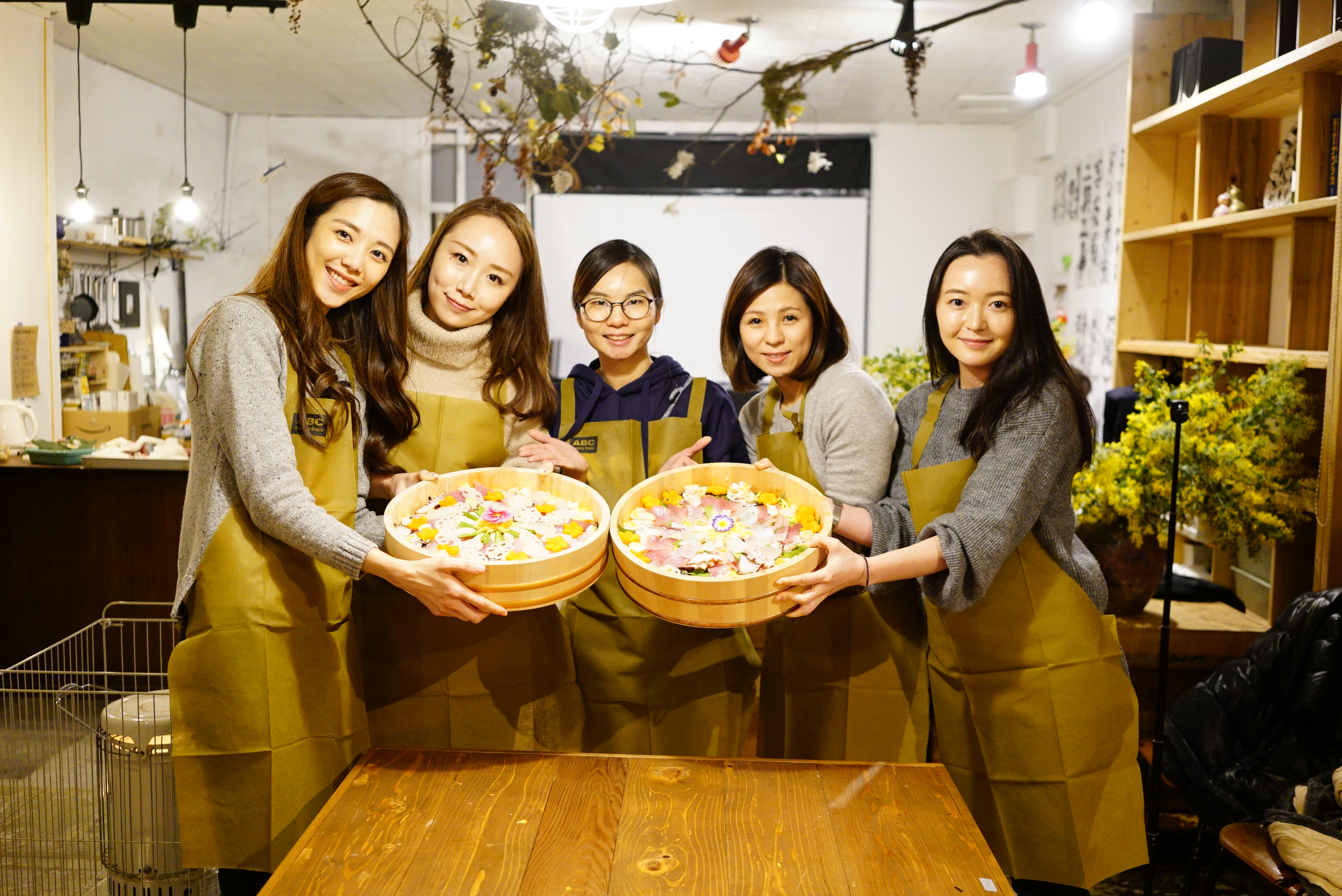 ETCHU
3 nights, 4 days in Toyama (Day 3)
Day three started with Gokayama, a World Heritage site with thatched roof houses. They had spent some time relaxing in a hot spring in the mountains, so they weren't tired at all from the day before!
They were off to experience making traditional Japanese paper and mochi and then eat lunch at a French restaurant that uses local ingredients.
And they all looked forward to a dinner party that night using edible flowers they would pick themselves.
Tour Schedule Day 3
8:30 - 9:10
Visit a World Heritage site village with traditional thatched roof houses (Nanto)

9:30 - 11:00
Make Japanese paper at Gokayama Washinosato, then make mochi at Taira Mountain School (Nanto)

11:30 - 12:00
Edible flower picking experience (Nanto/Flowerndaful Senkaen)

12:40 - 13:40
Lunch (Oyabe/Marcassin)

14:00 - 15:00
Soy sauce factory tour (Oyabe/Hata Jyozo)

15:50 - 16:50
Shopping (Himi/Himi outside market Himi Banya-gai)

17:00 - 20:00
Dinner party at a community space(Himi/Hiraku)
Hotel (Himi/Imigre)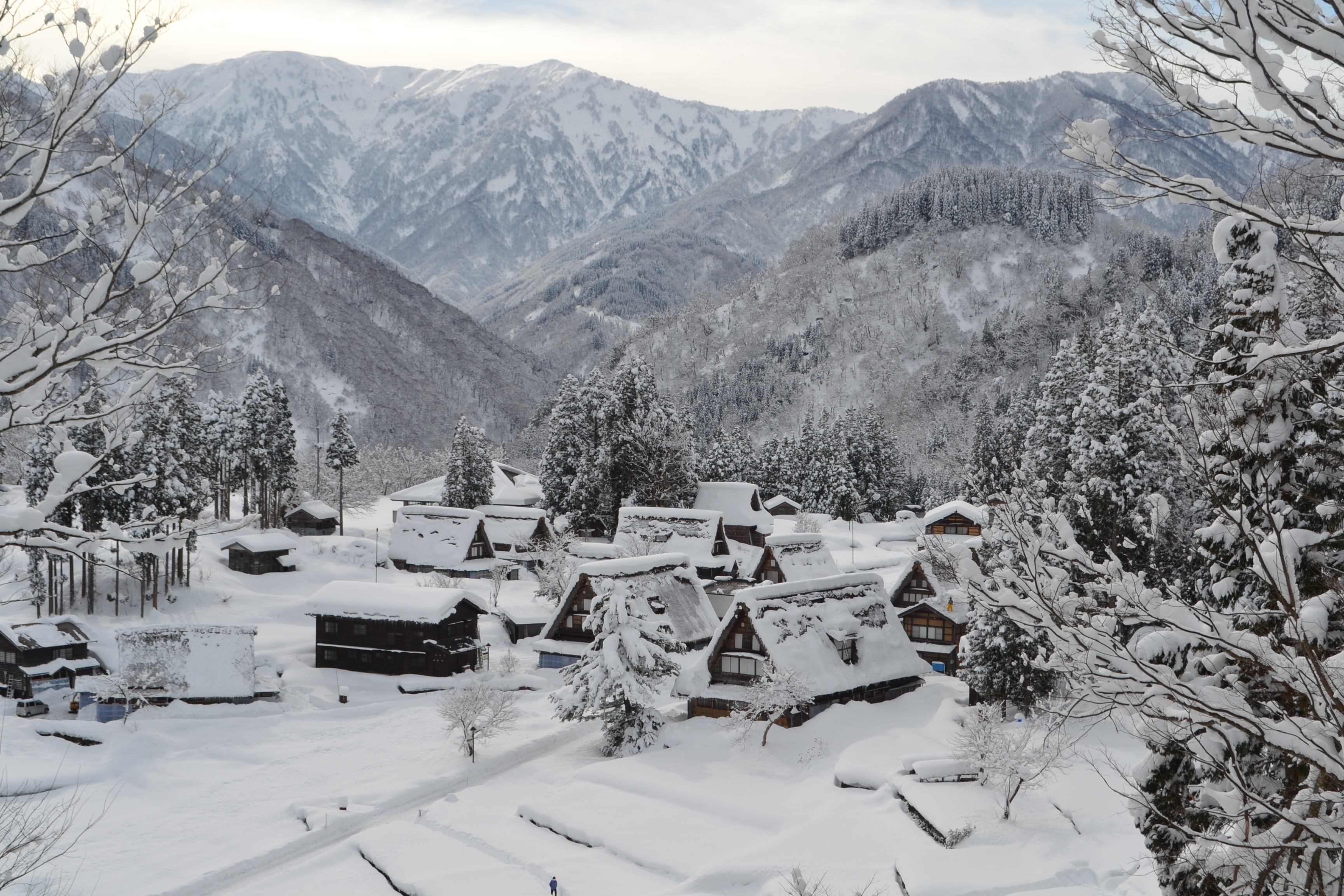 Visit a World Heritage site village with traditional thatched roof houses
The morning of the third day started off with a stroll around a World Heritage site with traditional thatched roof houses.
Gassho-zukuri (thatched roof houses) covered in snow are a stunning view that can be seen from winter until the start of spring. Snow is rare in Hong Kong, so our guests were so absorbed playing in the snow and taking photographs with the snowballs they made that they completely forgot about the cold.
Make paper at Gokayama Washinosato, then make mochi at the Taira Mountain School
They went to Gokayama Washinosato in the Taira rest area and got to experience making paper. Each person created their own unique designs and made 3 postcards.
They also made mochi at the Taira Mountain School. They used an usu (mortar) and kine (mallet) to make mochi the traditional way. Everyone had a great time, chanting as they pounded mochi. The freshly made mochi was delicious.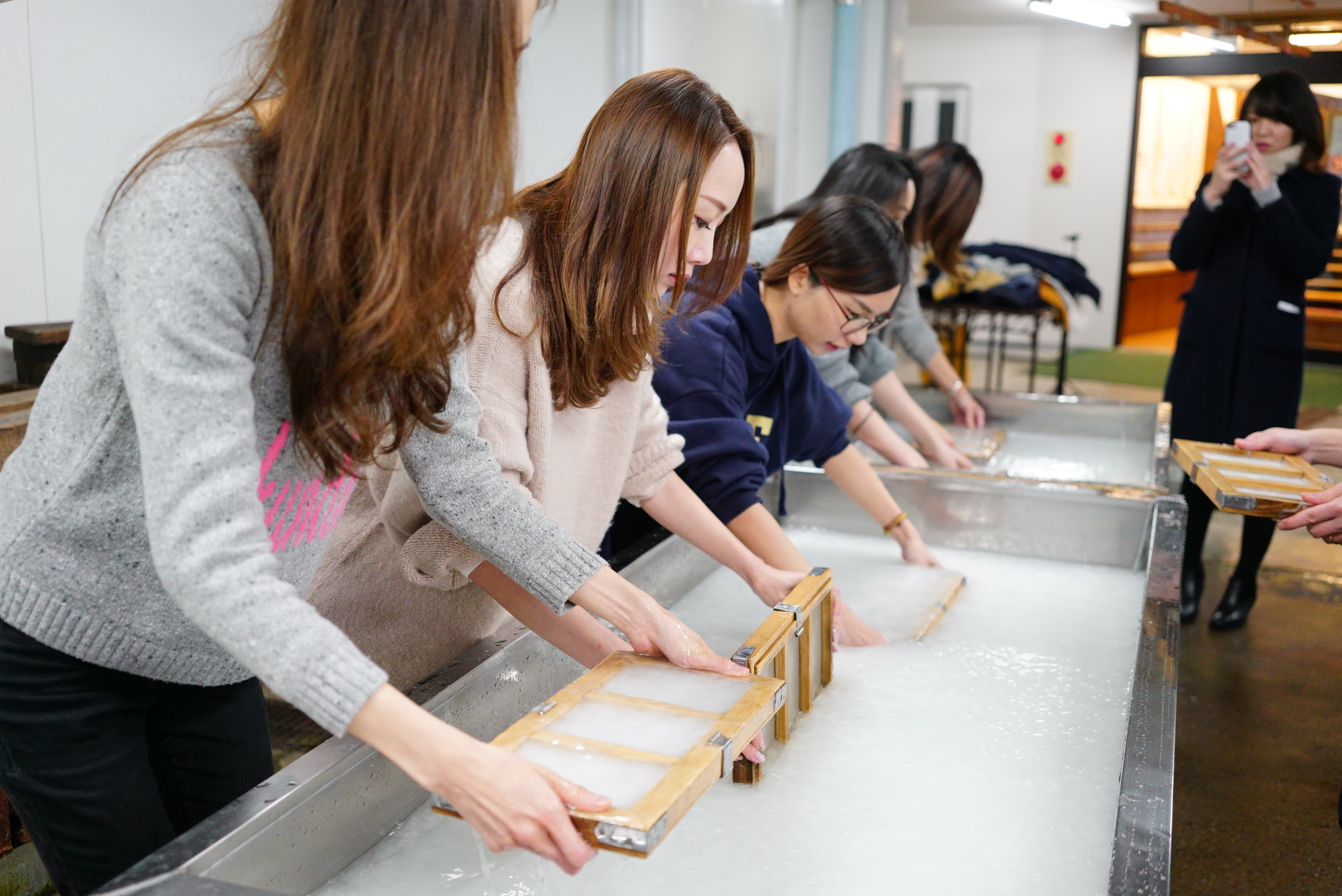 Collecting edible flowers
Next, it was off to Flowerndaful Senkaen, where edible flowers are grown. They were fascinated to hear that flowers are packed with nutrients and are essentially edible skin care. They took a lot of pictures of the beautifully colored flowers while picking them!
They could eat some flowers right there in the greenhouse and bring some home, too! They also took some to use in their dinner party later that night.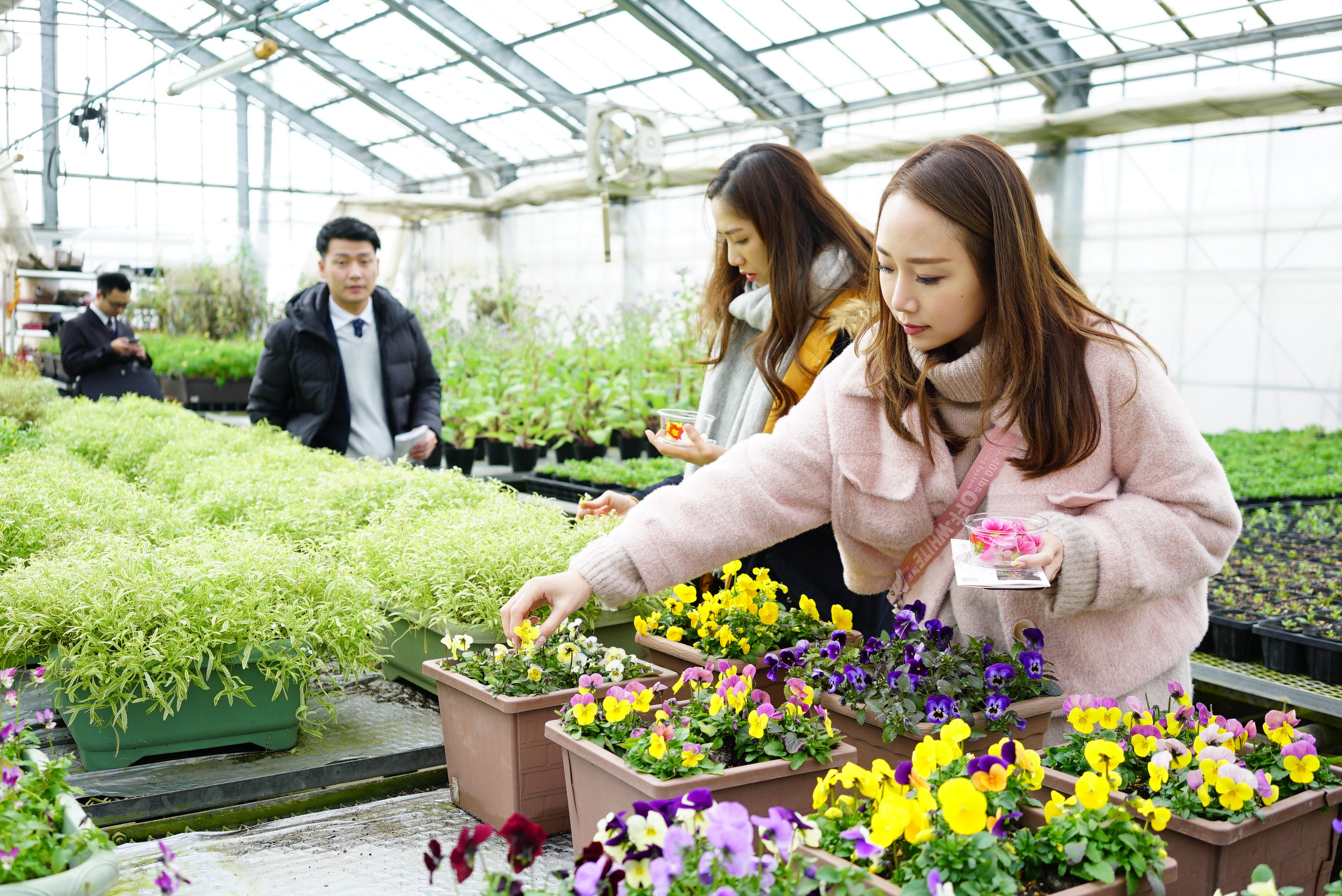 Lunch
For lunch, they went to Marcassin, a French restaurant in Oyabe that uses local ingredients. The explanations on the dishes and ingredients were very interesting, and the food was delicious.
Eating non-Japanese cuisine made with Japanese ingredients was a great experience for them.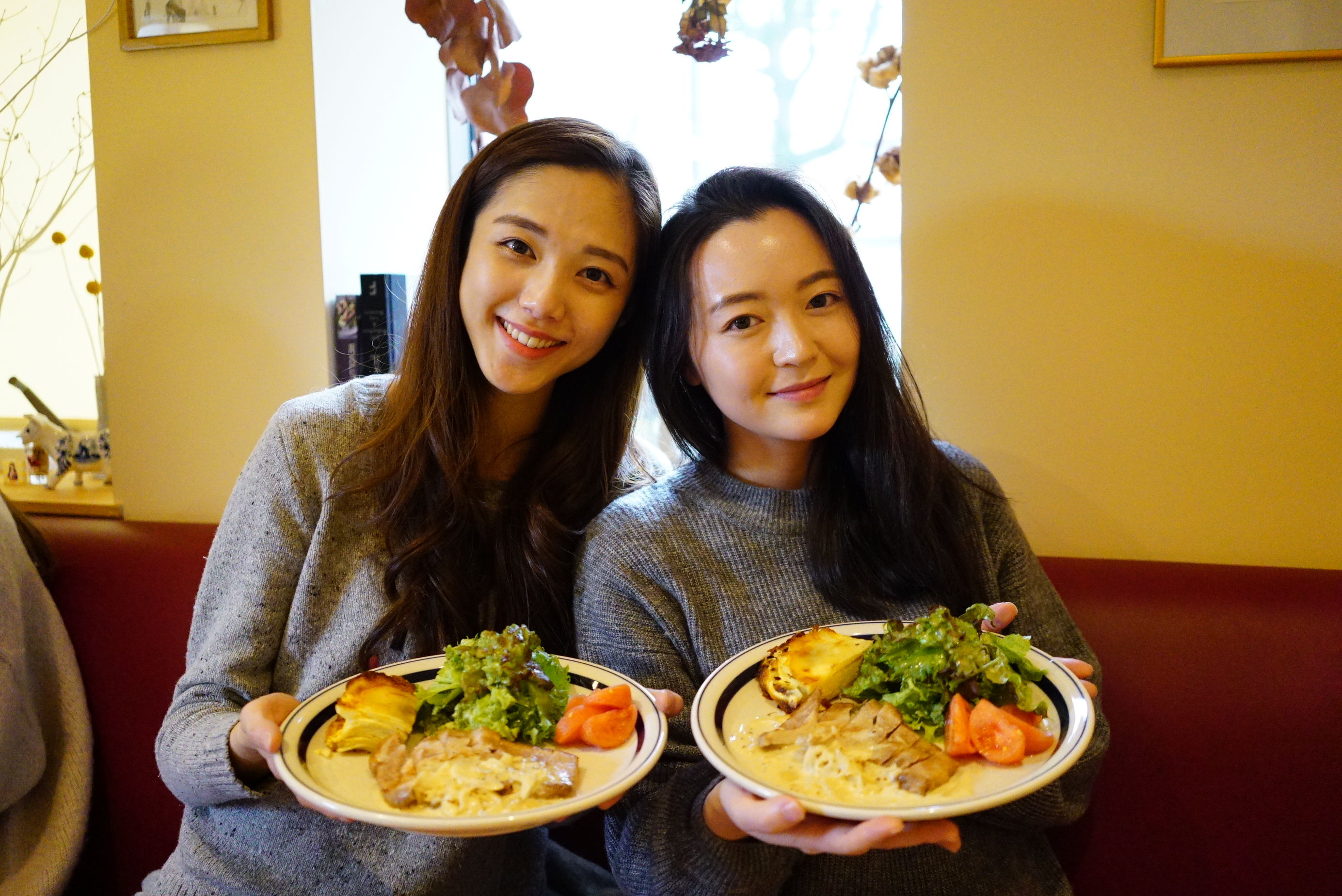 Soy sauce factory tour
They visited Hata Jyozo, a factory that makes soy sauce using traditional methods from soy beans grown in Toyama. They were entertained and intrigued by what the brewer told them.
The store sells fresh vegetables and local specialties in addition to soy sauce, which are all good for souvenirs.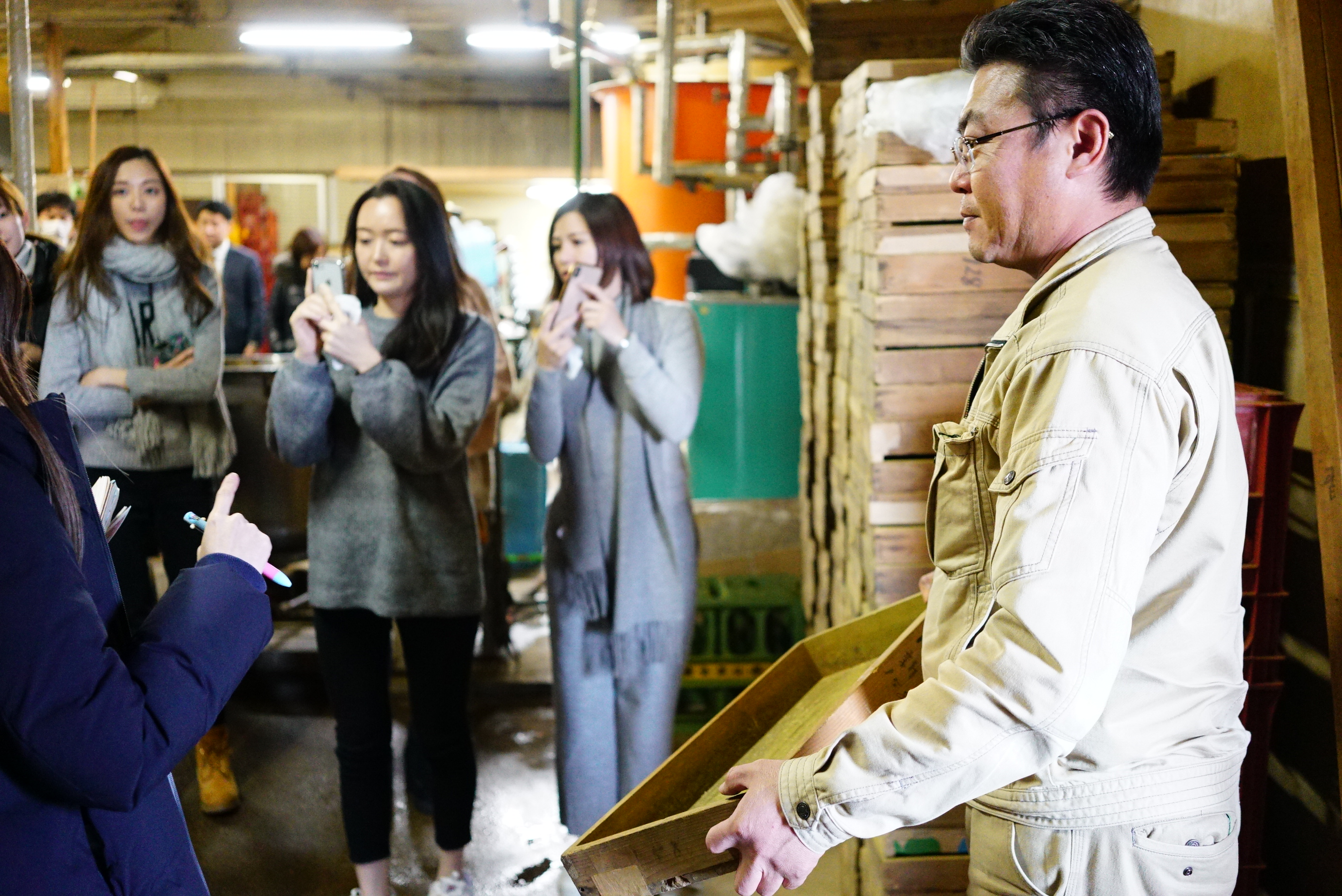 Shopping
They then traveled to Himi and visited the Himi outdoor market, Himi Banya-gai. The market offers a lot of products from the sea and food made from a variety of fish, and they provide samples! Our guests bought lots of local foods that are only available there for their souvenirs.
Dinner party at a community space
They next went to a community space called Hiraku for a sushi dinner party!
At the dinner, a local sushi chef showed them how to make chirashi sushi. And they topped it all off with the edible flowers they had picked that day to make some truly beautiful dishes. They were so stunning that everyone wanted to upload photos of the food to Instagram.
In addition to sushi, there was yellowtail—a local specialty—and local dishes and products.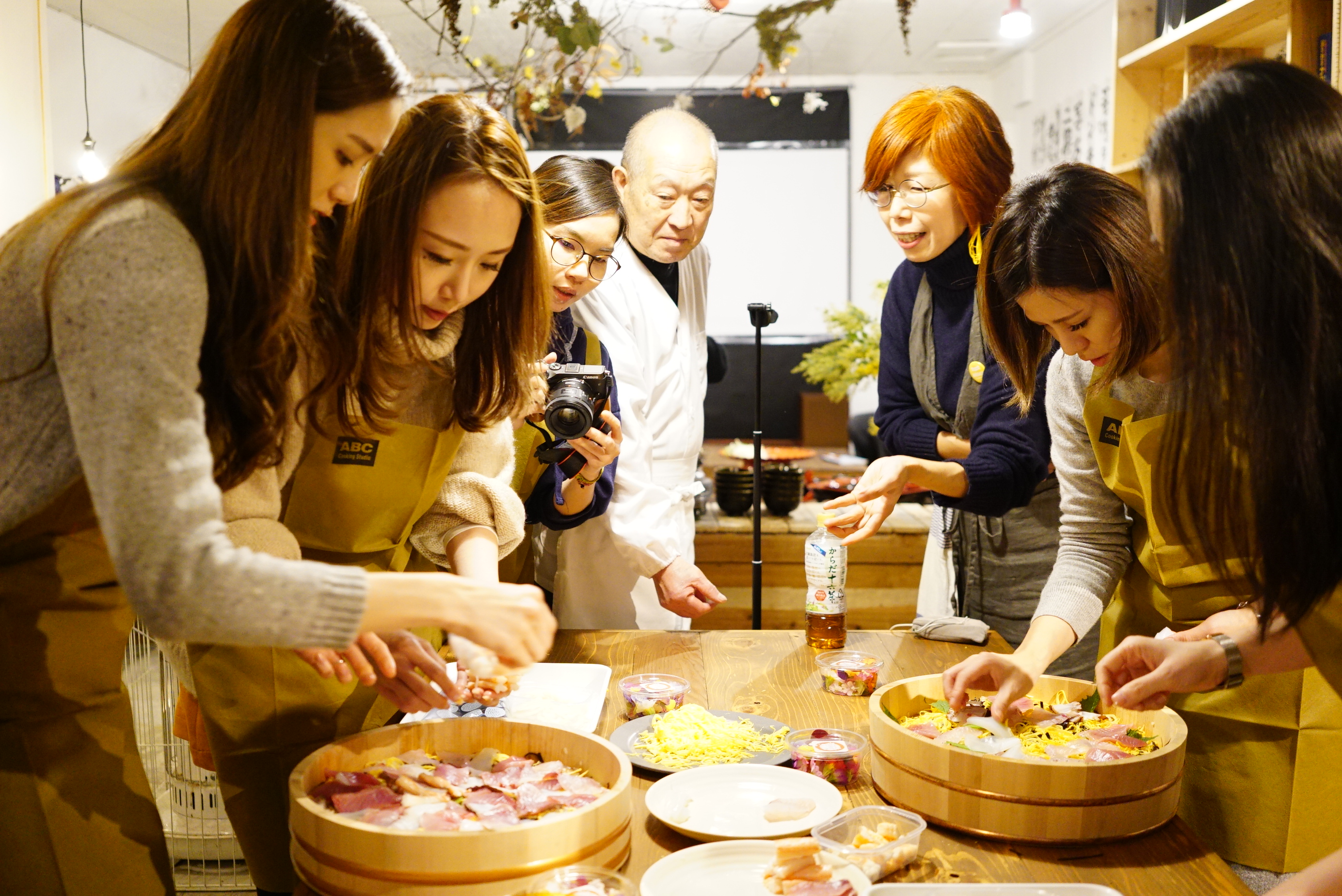 Hotel
After they party, they stayed at Imigre, which opened in 2018. Rooms are spacious with a view of the ocean, making it a perfect place for groups or family vacations.
And the on-site restaurant is one of the hotel's gems. Windows surround theater-style oval tables so that every seat comes with a sweeping ocean view! Guests can savor a pleasant atmosphere along with the food.