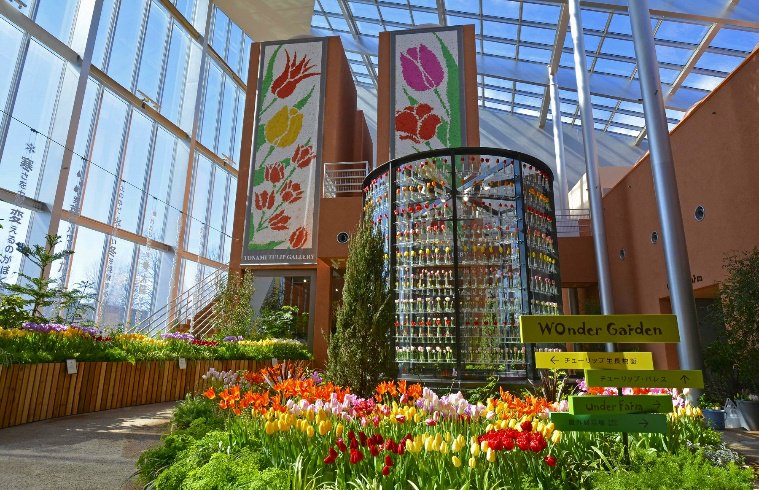 ETCHU
3 nights, 4 days in Toyama (Day 2)
On the second day, they watched artisans making traditional crafts and tried their hand at making some.
After learning more about the gifts of the sea through a tour of the port and lunch, they toured a sake brewery and whiskey distillery.
They then visited the Tonami Tulip Gallery to see Toyama's prefectural flower in full bloom, ate dinner, and stayed in Gokayama.
Tour Schedule Day 2
9:00–12:00
Foundry tour and making sake cups, demonstration on making high-quality Japanese confectioneries (Takaoka/Nousaku)

12:50–14:20
Watching a red snow crab auction at the Shinminato fisherman's wharf, followed by lunch at Shinminato Kittokito Market (Imizu)

15:00–16:40
Sake brewery and whiskey distillery tour (Tonami/Wakatsuru Taishogura and Saburomaru distillery)

16:50–17:30
Tour of the Tonami Tulip Gallery (Tonami)

18:30–19:30
Dinner (Nanto/Restaurant Sakade)
Hotel (Nanto/Gokayamaso)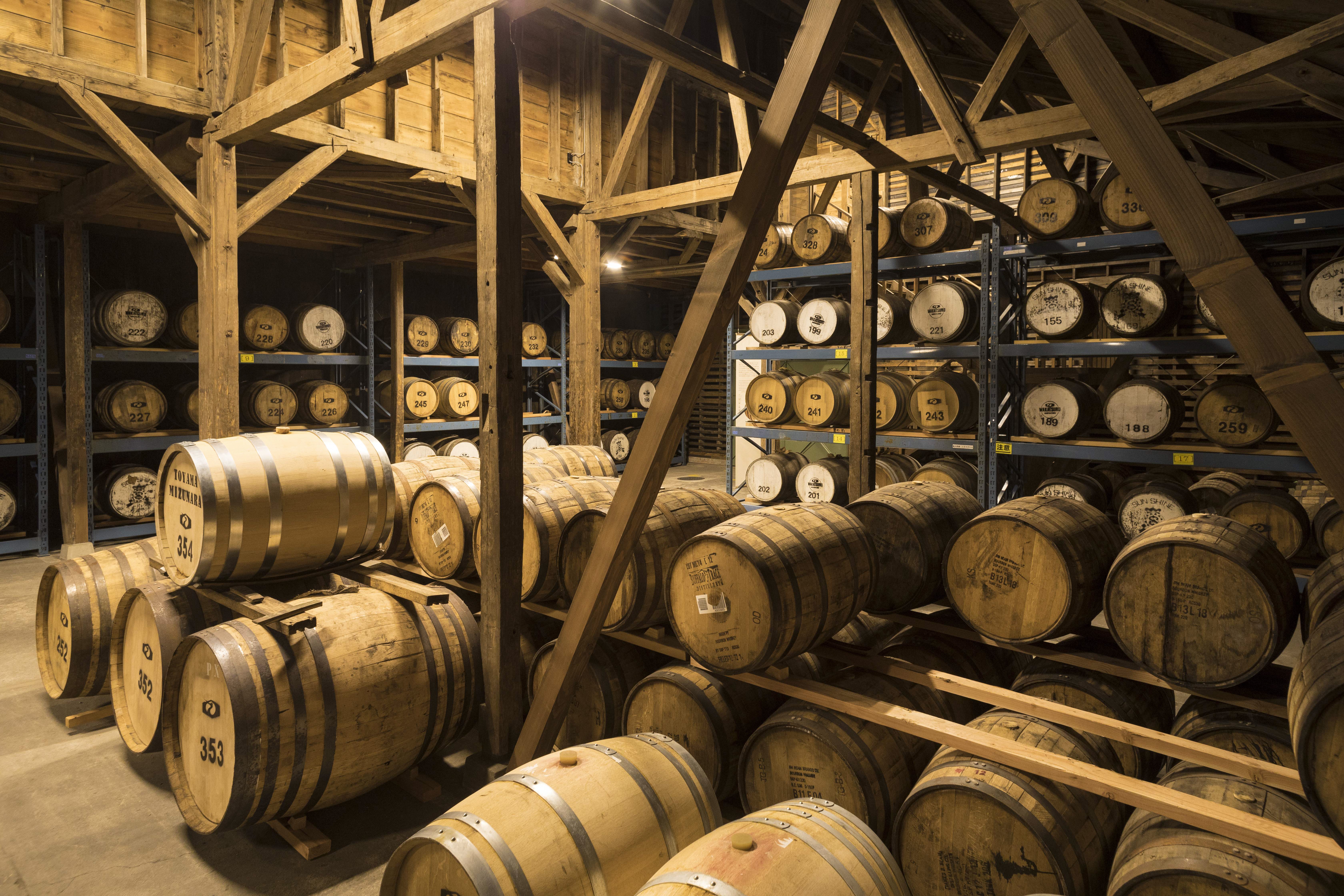 Foundry tour and making sake cups, demonstration on making high-quality Japanese confectioneries
During the morning of the second day, they visited Nousaku, a foundry in Takao that makes and sells cast metal goods, to try their hands at making sake cups. They learned the history of the craft, had a wonderful experience, and were able to make their own souvenirs. They really loved the cups they made!
They then went to the long-standing Japanese confectionery shop Onoya to watch chefs make high-quality confectioneries. The confectionists worked so gracefully, and everything they made was so delicate and beautiful. They took so many photos of the colorful and adorable sweets for their social media accounts!
Watching a red snow crab auction at the Shinminato Fisherman's Wharf, followed by lunch at the Shinminato Kittokito Market
They next traveled to Imizu's Shinminato Fisherman's Wharf and watched the midday auction of red snow crabs.
Afterwards they ate a kouhaku (red-and-white) bowl topped with red snow crab and white shrimp at the Shinminato Kittokito Market. "Kittokito" means "fresh" in the local dialect. Red and white are celebratory colors in Japan and are a sign of good luck.
They bought a crab that had just been auctioned that day, boiled the whole thing, and ate it!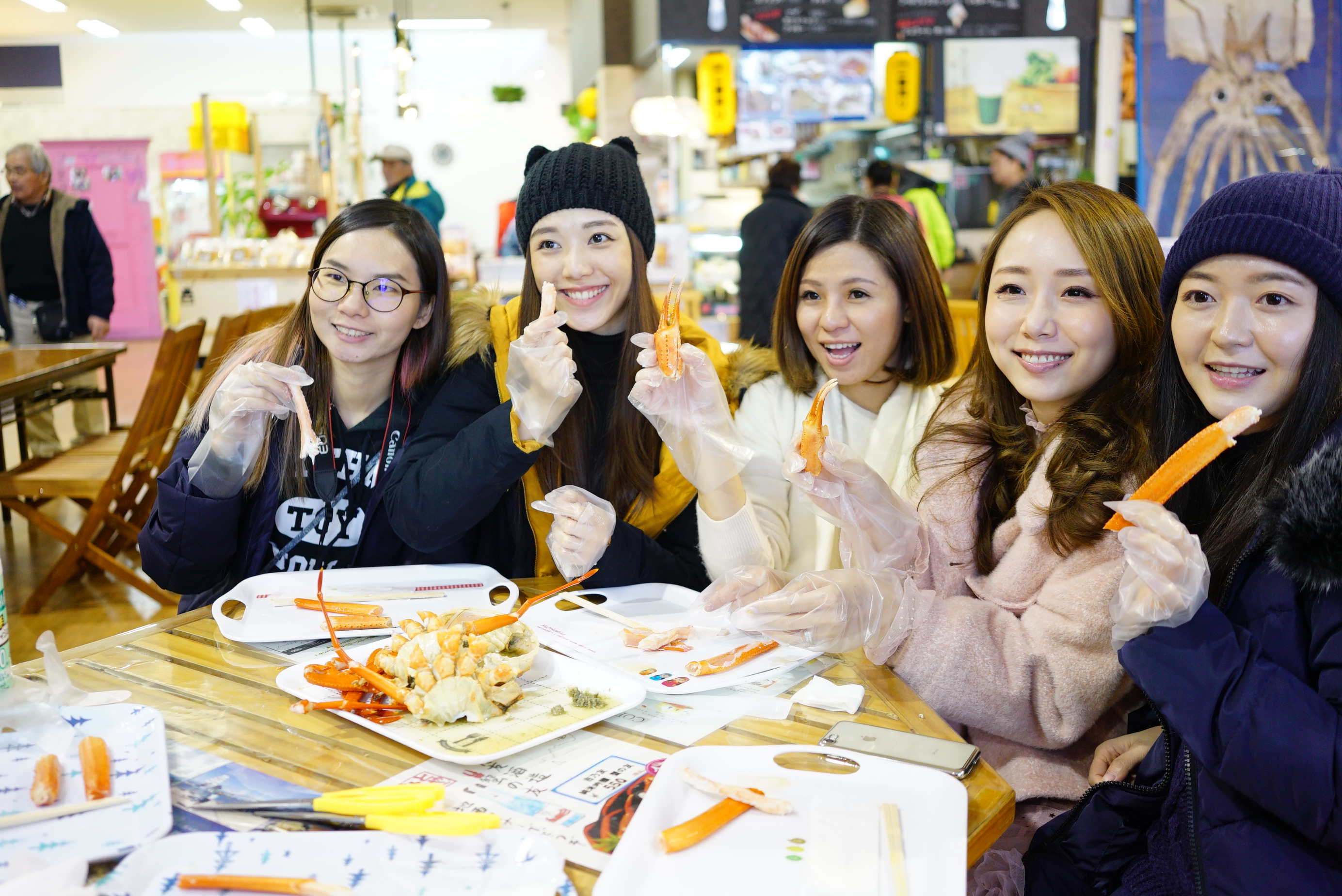 Tour of a sake brewery and whiskey distillery
Continuing on, our guests toured Wakatsuru Taishogura and the Saburomaru distillery in Tonami. After learning how sake is brewed and whiskey is distilled, they tasted some sake using the sake cups they made that morning. But people who don't drink sake can enjoy the tour, too. They have liqueurs made from yuzu and Japanese plum that are easier to drink and soft drinks, too!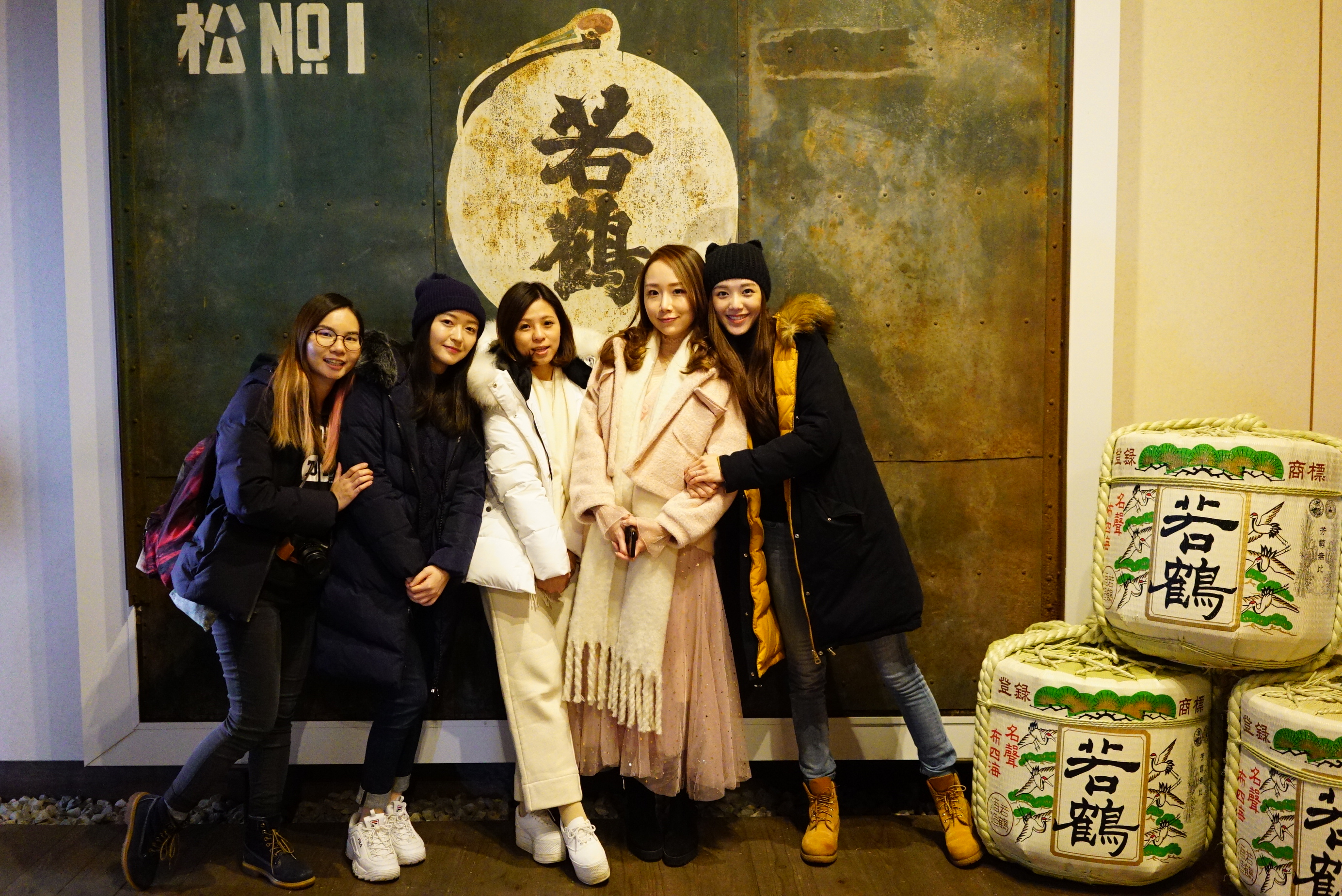 Tonami Tulip Gallery visit
Then they visited the popular and photogenic Tulip gallery.
The vibrant and beautiful views of all the different colored tulips made them want to take pictures. And the tulip is beloved in Toyama, as it is the prefecture's official flower. The gallery is unique in that visitors can appreciate tulips in bloom all year round, not just in the spring.
The gallery also sells a tulip ice cream that is a lovely shade of pink, which everyone should try when they visit.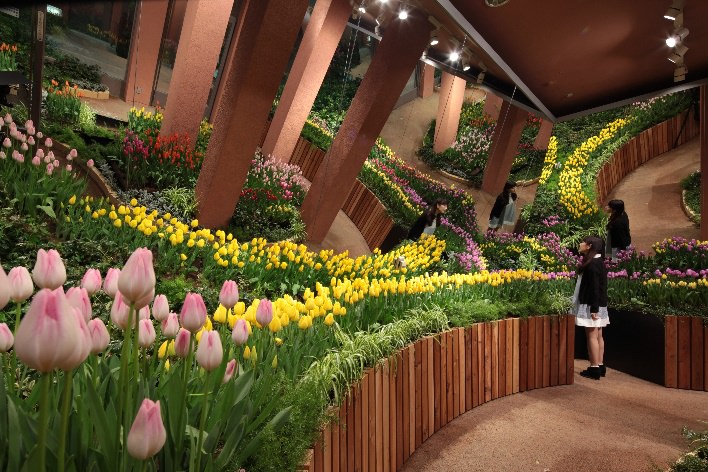 Dinner & Hotel
Our guests had dinner at Restaurant Sakade, which focuses on river fish and wild plants.
Every dish used fresh, local ingredients and was a treat for the tastebuds. They relished everything the mountains have to offer!
Once the dinner was over, they headed over to Gokayamaso. They listened to a local folk song (Kokiriko bushi) in the Gokayamaso lobby and tried out the Sasara, an instrument used when playing traditional Kokiriko bushi. And the hot springs at the Gokayamaso were so very pleasant that they melted the day's weariness away.