01

Gero Onsen (Gero City)

02

Lunch with a Traditional Cultural Experience (Hida City)

03

Takayama Matsuri Yatai Kaikan(Takayama City)

04

Shirakawa-go Gassho-zukuri Lodgings (Shirakawa Village)
Shin-Takaoka Station
Shinkansen&Train
Approx. 10 minutes on the Hokuriku Shinkansen→(*Change trains at Toyama Station)Take the JR Takayama Line to Gero Station, approx. 2 hours (On the limited express train)→Right in front of Gero Station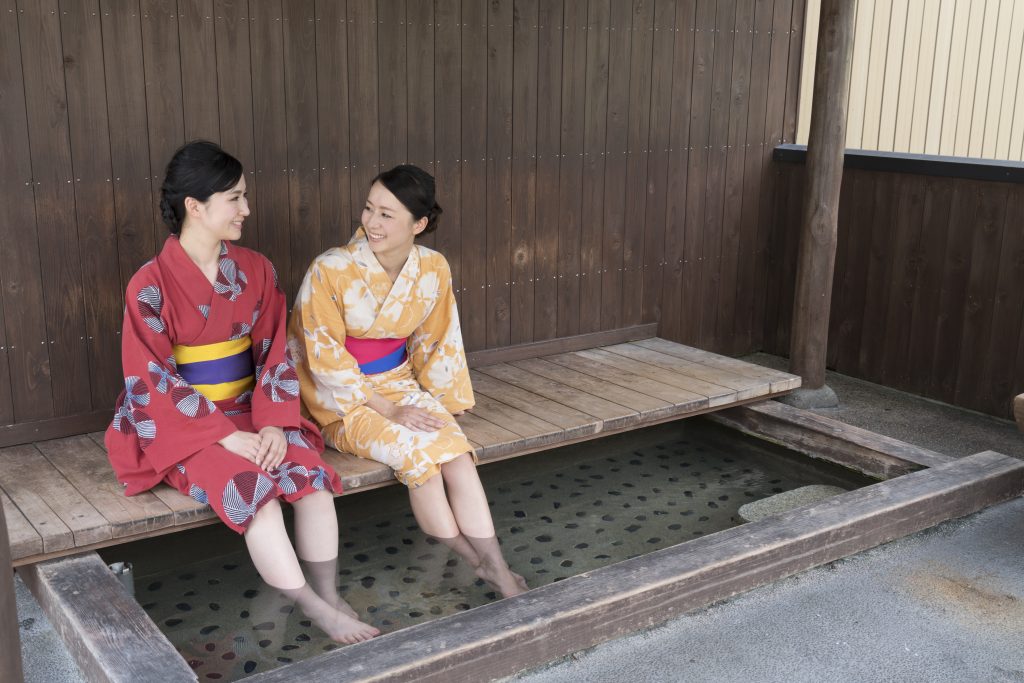 01
Gero Onsen (Gero City)
90min
There are 9 footbaths in Gero, of which 7 are free. The "Suhada Bijin(Bare Skin Beauty)Sweets" made with miso are very popular. Why not take a break from your stroll with one of these treats?
Yunoshima, Gero City, Gifu Prefecture, and others
Gero City Tourist Information Center
Tel:0576-25-4711

Train&Taxi
Take the JR Takayama Line to Hida Kokufu Station, approx. 1 hour and 30 minutes→Approx. 10 minutes by taxi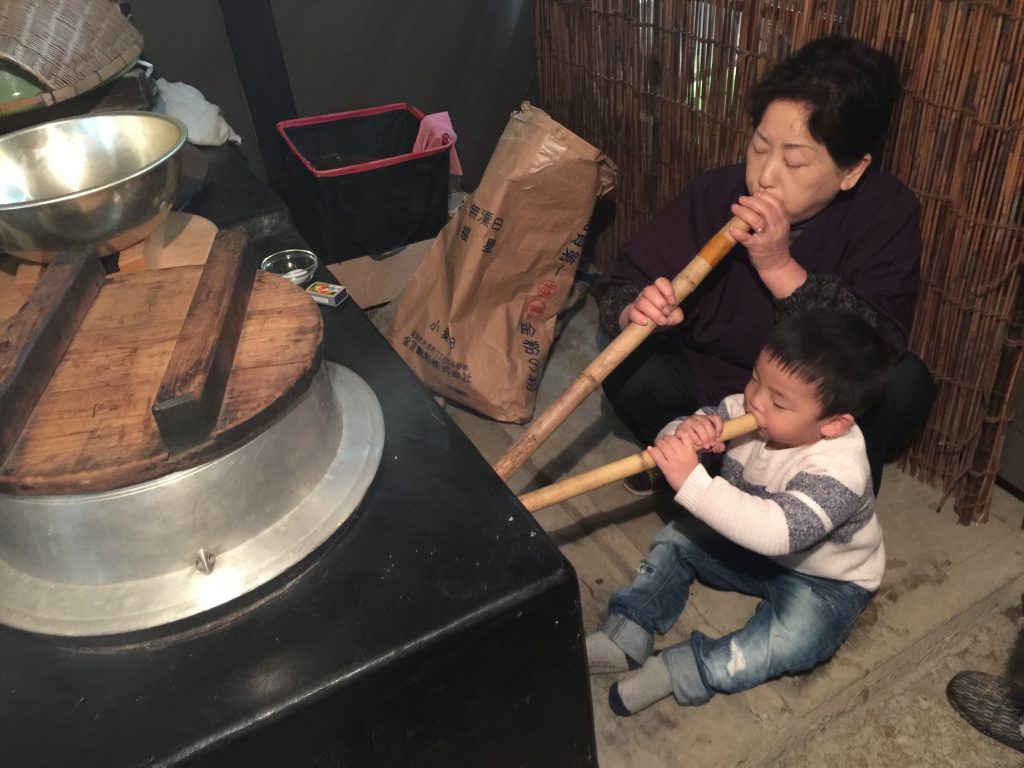 02
Lunch with a Traditional Cultural Experience (Hida City)
90min
At the "Yoshikinosato", a private home built 140 years ago, rice is cooked in a now rare kamado hearth. This excellent rice, cooked in the traditional method as taught by the local women, can be savored at lunch with top quality Hida beef from the locally famous Furusato butcher shop along with other local dishes.
Tabi Job, Ltd. 145 Ono-cho, Furukawa-cho, Hida City, Gifu Prefecture Tel.: 090-6911-8421 Starting from 6,000 yen per person Reservations (for 2 or more persons) can be made on the Tabi Job website.
Train&Taxi
Take the JR Takayama Line to Takayama Station, approx. 15 minutes→Approx. 5 minutes by taxi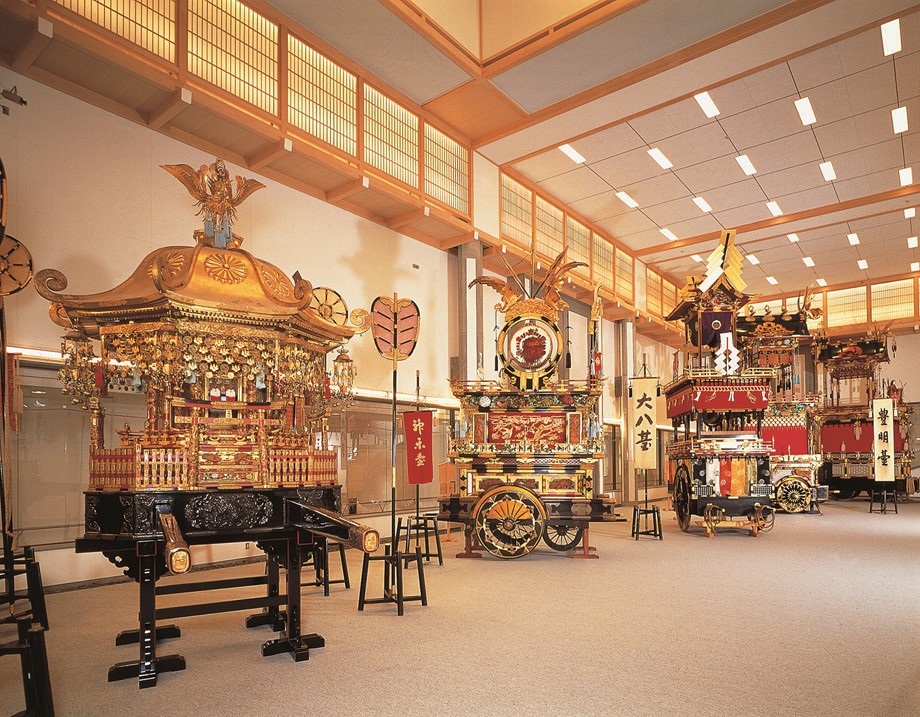 03
Takayama Matsuri Yatai Kaikan(Takayama City)
60min
Three times per year (in March, July and November), the Takayama Festival Float Museum on the grounds of the Sakurayama Hachimangū shrine displays 4 of the 11 floats (nationally-designated Important Cultural Assets) that are actually used in the Takayama Festival (October 9 and 10) on a rotating basis. The display reproduces the festival procession.
Takayama Matsuri Yatai Kaikan 178 Sakuramachi, Takayama City, Gifu Prefecture Tel.: 0577-32-5100 - Open every day - Opening hours: 9 a.m. to 5 p.m. (March to November), 9 a.m. to 4:30 p.m. (December to February) - Admission fee: 900 yen for general public, 550 yen for high school students, 450 yen for elementary and middle school students
Taxi&Bus
Approx. 5 minutes by taxi to Takayama Station→Approx. 50 minutes by express bus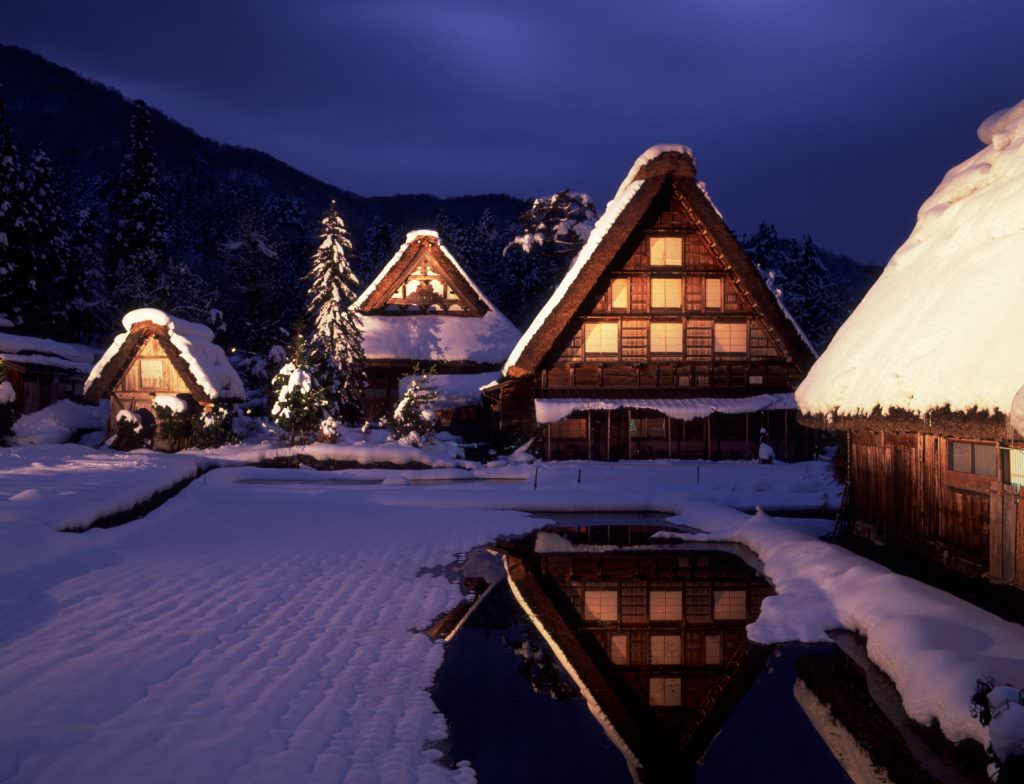 04
Shirakawa-go Gassho-zukuri Lodgings (Shirakawa Village)
Get a taste of life in the olden days of Japan in a gassho-zukuri guest house! Stay overnight to experience this mountain village at night and in the early morning without the crowds of tourists. Enjoy the Shirakawa-go specialties served at dinner and breakfast.
Shirakawa-go Tourism Association Tel.: 05769-6-1013 - Open every day - Opening hours vary. Please call for details.
Bus
Approx. 2 hours by World Heritage Bus
Shin-Takaoka Station
178 Sakuramachi Parking, 桜町 高山市 岐阜県 日本
【Remarks】
It takes around 1 hour and 30 minutes from Gero Station to Nagoya Station on the limited express train.
It takes around 1 hour and twenty minutes from Johana Station to the Historic Village of Shirakawa-go on the World Heritage Bus.
(Next Recommended routes is Etchu02.)